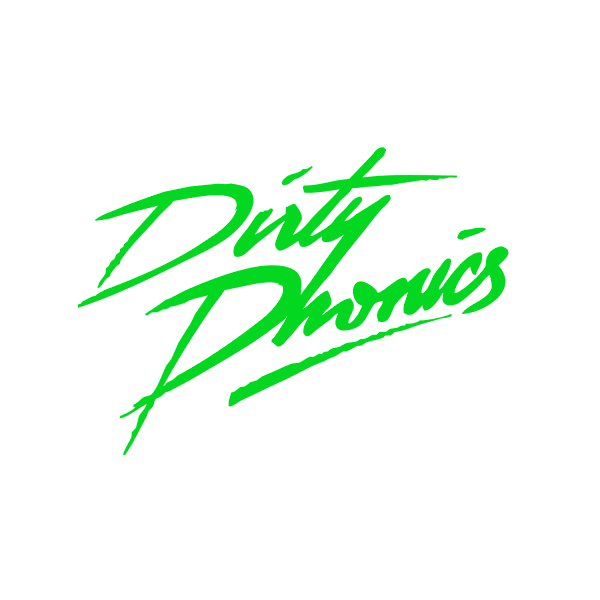 With all this heat pumping out of France lately, we think it only appropriate to shead some light on a new group breaking through. DIRTYPHONICS. Straight from Paris, these guys are causing the buzz buzz buzz lately, and with good reason. Their sound is fresh. -Its party music through and through.

After a 12.5 hour flight to Paris, I managed to catch up with them for some escargo & espresso and ofcourse to chat about who they are & what theyre all about...
WB: So, who are you and where are you from?

We are 4 producers from Paris, France. We also are 4 friends before everything else.
WB: How many guys are in Dirtyphonics?


Four, Capskod, Nicolas Malinowsky, Pho and Playte.
WB: How would you describe your sound & image?
Capskod:
Our sound comes from many different cultures. We want it to be as innovative as possible.
Nicolas:
We are cleverly raw, or rawly clever…
Playte:
We do our thing. It's all about having fun...we like to make our tracks like short stories and we pay lots of attention to the arrangement so they work both on the dancefloor and in your headphones.
WB: We love France & all your great indie artists who have emerged, your look is very "disco", which is unique for drum and bass, was it a conscious effort, or a direct reflection of where you guys come from?


Capskod:
We decided to look like what we are, not like what drum and bass is.
Nicolas:
Three of us are also working as graphic/pack designers, so it makes the whole "Dirtyphonics' art direction" a very difficult thing to do. It has to suit to the four of us, and trust me, we have long talks about it...
WB: Who are some people you've looked up to in music?
Playte :
Within the drum and bass scene we dig lots of guys... Subfocus, G Dub, Pendulum, Chase and Status, Cyantific, Baron, Hazard,...Xample is killing it at the moment ! Outside of the scene there are so many...
Capskod :
Outside of the drum and bass scene I'd say : Daft Punk, Led Zepplin, Charlie Parker, Metallica, Mr Oizo...
Nicolas:
I'm really into French hip hop from 95 to 98, early electronica from 75 to 80, and… jazz.
Pho: Wu-Tang, Hifana, Tucker, Refused
WB: If you could buy potatoes in any countrywhere would it be? Do you like potatoes?


Capskod:
For sure I'd go for the freedom fries !
Nicolas:
The red ones from my granny's garden … There's nothing like red onions, potatoes, and honey to add the sweet flavour
Pho:
Anyhow, anywhere...
WB: Favorite synth?
Pho :
MS-20 all the way...
Capskod:
Mine's probably the Massive and Playte's gonna say his 'cause he's recently started making his own...
Playte:
I have to say mine...but yeah Massive's a killer...
Nicolas:
I'm all about the oldies like the MS-20 or the microKorg for the more recent stuff...
WB: Current toothpaste brand?

Nicolas :
Kingfisher Fennel natural toothpaste keeps my teeth kissing-friendly.
WB: Favorite kicks (shoes)?
Capskod:
Very important question ! Maybe the Reebok Pump omni lite voltron ?
Nicolas:
I have tons - but I walk in the same Vans half-cab everyday.
Playte:
Nike SB forever ...
Pho:
Any that are large enough to fit my feet...
WB: Are you into neon?


Pho :
I like bulbs better
WB: What's a Dirtyphonics show look like?
Playte:
Lots of stuff happening all the time and pure energy ! Come and check it out by yourself on our 'space (
www.myspace.com/dirtyphonics
).
Pho:
It's got the sweat of a rock band in a club way...
Capskod:
It looks like something you love.
Nicolas:
It looks like a very technical mess that makes your head bang and your nipples go hard.
WB: Any shouts or news, or anything?


Capskod:
Shouts to Mc Youthstar, Mc Am'n, Mc Tali, Jenny K, Otis, the REDS crew, Pitch-In, Mara, Moate & Quinzer, my family...
Pho:
Big up to Tha Trickaz !
Playte:
Alanna, friends, family, anyone who's pushin' it forward ...big things to come soon...
Nicolas:
Thank you !
MYSPACE LOVE:
HTTP://WWW.MYSPACE.COM/DIRTYPHONICS